Paloma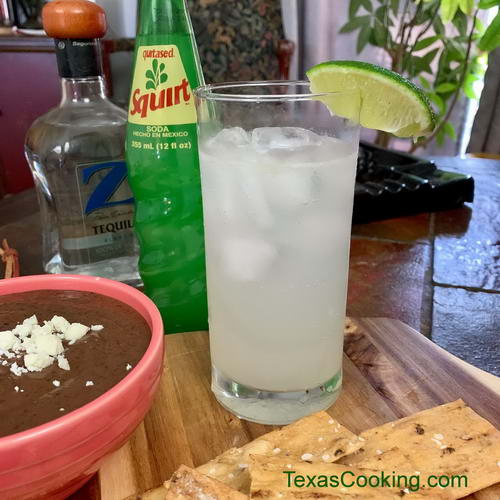 The Paloma is the most popular tequila cocktail in Mexico. (In the United States, it's second place to the margarita.) Make it with grapefruit juice and club soda, however it's traditionaly made with a grapefruit soda, like Squirt.
Ingredients:
2 ounces tequila

½ ounce freshly squeezed lime juice

3 ounces grapefruit soda

Pinch of kosher salt

Lime wedge, for garnish
Preparation:
Add each ingredient, except the lime wedge, over ice in a Collins glass.
Stir gently to combine.
Garnish with a lime wedge.
Makes 1 Paloma.
Note:
For tequila, use your favorite brand of tequila blanco.
Buy containers of Margarita salt that are flat and handy for salting the glasses, but regular salt in a saucer works just fine. Guidance for this recipe was provided by Lucinda Hudson's outstanding book on the subject of tequila, Viva Tequila!: Cocktails, Cooking, and Other Agave Adventures
Kitchen tools you'll need for Paloma:
Juice Press
,
Rimming Salts
,
Bar Spoon
Ready in: 3 Min